Wednesday 2nd August 2023
Today is a trail orienteering competition
Today's trail orienteering event is an opportunity to try TrailO and test your map interpretation skills in the intricate dunes of Roseisle. As a rest day activity it does not count towards the main competition.
Photo © Richard Webb (cc-by-sa/2.0)
We are pleased to include trail orienteering as a rest day event, using the middle part of Roseisle which some of you will have visited on yesterday's courses.
The TrailO event is fully accessible for wheelchairs with registration, start, finish and map collection all near to the Public Car Park.
There will be just one course, fully wheelchair accessible. The classes are Open-senior, Open-junior, P-senior and P-junior. (P=physically challenged) and there will be prizes in each class.
The start window of two hours (from 10:00am until 12:00 noon) is before the sprint race in Forres so that you can take part in both events.
There will be one wheelchair accessible course – this will be Pre-O with a timed control at the start.
Find out more about trail orienteering at the British Orienteering Trail-O website.
Preliminary Details
Thanks to the landowners who have made today's event possible…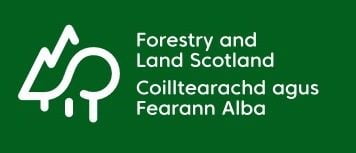 Forestry and Land Scotland
Important Information
Organising clubs:

Edinburgh South Orienteering Club (ESOC)

Organisers:

Roger Scrutton (ESOC)

Planners:

Anne Hickling (ESOC)

Controllers:

Rob Hickling (BASOC)

Directions:

From the Findhorn Roundabout on the A96 take the exit for Findhorn / Kinloss / B9011. Follow the B9011 for 1.8 miles. In Kinloss continue straight through onto the B9089 for 3.7 miles. Turn left onto the road signed for Roseisle Forest and continue along that road for 1 mile to car park.

Parking:

Roseisle Forest Car Park, IV36 2UB

Special information:

Start times will be from 10:00am until 12:00 noon