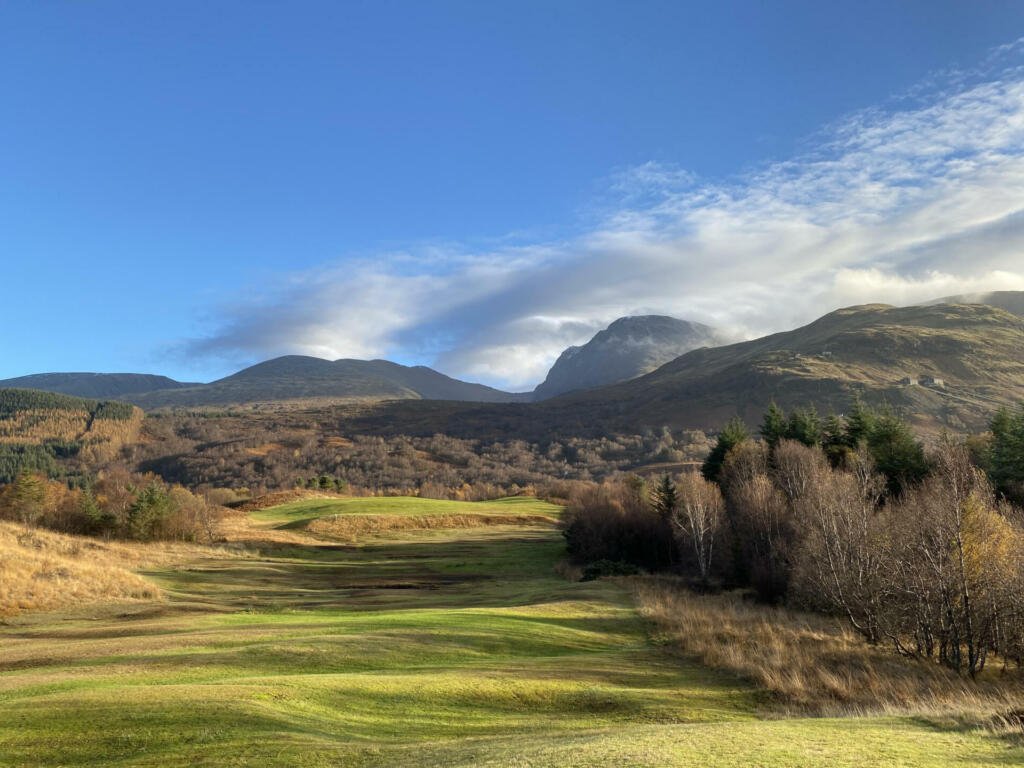 This is not a substitute for reading the final details and Day 2 information which are available online.
---
There is some additional information from the Day 2 team:
Pylons are not mapped.
Please respect the golf course and stay off the greens and tees.
Like Day 1 bracken is high and thick, but is well mapped.
Water levels in the burns are low but take care crossing as rocks can be slippery. Courses 1-3 have a water crossing high up the ravine. There is Danger Black/Yellow tape on the surrounding cliffs. Some other courses do cross the ravine but there is a footbridge which can be used.
It's possible there could be mountain bikers and walkers in the coniferous part of the competition area. Take care!
Enjoy the views of the north face of Ben Nevis from the golf course. If the orienteering is going badly, you can always collect 'lost' golf balls instead!
Catering – there will be a selection of sandwiches, cakes and hot and cold drinks on sale outside the golf club house adjacent to the event services area. Remember cash or card and please don't congregate in this area.
Enjoy your run!
---
Yesterday's results are available on the results site.
You can also check out some photos from Day 1 taken by Oscar Wilkinson.