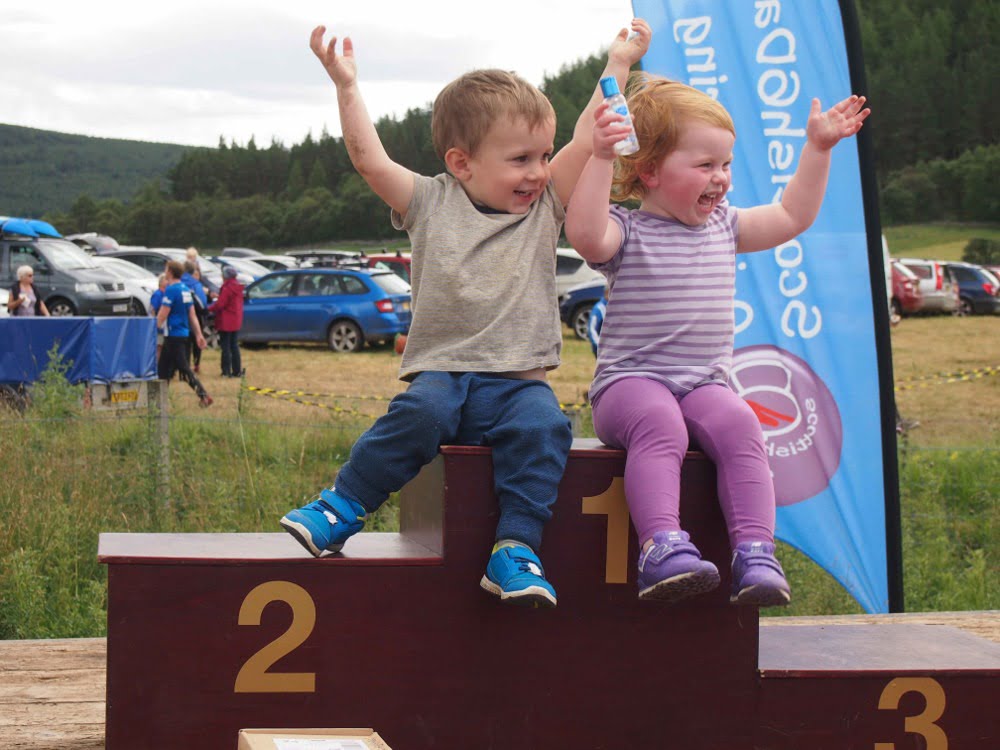 Amongst all of the twists and turns of the last few weeks we know that many of you have been eagerly waiting for an update on the Scottish 6 Days.
You will recall that to run the event with roughly 2000 participants per day (the current number of entries) the local authority areas (Highland and Argyll & Bute) have to be in Scottish Level 0. They are currently in Level 1 and this is expected to be the case until at least the 19th July. The Scottish Government has set a target for all areas of Scotland to move to Level 0 from this date but as we all know these changes are not guaranteed and recent increasing case numbers in most areas of Scotland do not give us much confidence that this will happen.
We are on the other hand more confident that the local authority areas will be in Level 1 in early August and we have turned our attention to the practicalities of running an event that complies with the Scottish Government's Level 1 guidelines if the areas do not move to Level 0. The most important of these is the need to limit participant numbers to 1000 per day.
The Scottish 6 Day and SOA boards have concluded that we can manage this, but it does have implications – the main one being that participants will only be able to compete in 3 events during the week. We have concluded that the best mix is:
Group A – Ardchattan (Day 1), Inverlochy (Day 2) and Creag Dhubh (Day 5)

Group B – Arisaig (Day 3), Achnacarry (Day 4) and Creag Meagaidh (Day 6)
This grouping means that there will be one middle distance in each group, one existing area in each group and a reasonable geographical spread (one area south or west of Fort William, one area near Fort William and one area north east of Fort William). Each group will have its own competition.
We plan to allocate these groups by club. Unfortunately we have little flexibility so clubs/individuals won't be able to select the group that they would like to be in. However, we recognise that some competitors in larger families or staying together may find themselves in different groups. If you are in this position we will offer you an opportunity to change your "club".
An obvious question is whether this will be acceptable to entrants – the feedback from polls we conducted last week was that roughly 90% would prefer this arrangement to no orienteering. We will still do our best to put on 6 days for everyone, but won't know whether this is possible until mid July and so cannot make any guarantees.
As you can imagine, our volunteers have been working hard on this event for many months amid a lot of uncertainty and we would like to thank them for their commitment and enthusiasm. The maps and courses are ready to go (and look great) but the organisers still have a lot to do in a fairly short space of time. They are up for this and we'd like to take this opportunity to thank them for their willingness to take this on
The landowners and local authorities are also very supportive. However, even if we only have 1000 competitors at each event we will still stand out in the local communities and both the Scottish Government and the local health authorities have emphasised the need to follow Scottish Government guidelines and we ask that you take serious note of the instructions we publish in the final details. The local authorities and government are particularly keen that competitors don't gather after finishing or in local communities.
You will now receive a series of emails from SI Entries giving more instructions about the next steps:
Email #1
You can expect this in the next day or so.
It will give you a limited window to change your details (e.g. which club you wish to compete with) and the opportunity to cancel your entry with a full refund (less admin fee) in due course, if you no longer want to participate in the event.
Email #2
You can expect this by 2 July.
It will tell you your Group (which we can't confirm initially until we know numbers in each club).
You will have a short window to accept this or cancel your entry.
If you cancel you will receive a full refund (less admin fee) in due course.
If you accept the offer you will receive a refund (less admin fee) for the 3 days in due course that you are no longer running.
Email #3
You can expect this after mid-July. 
It will confirm whether we are running a 2×3 format or able to put on the full 6 days.
Please note that at this stage there will not be an opportunity to cancel and receive a refund.
Now it's over to you. Clearly, we still reserve the right to cancel the event if the polls were wrong and we've misread the commitment of the orienteers. The Scottish 6 Days is a small organisation ultimately owned by Scottish Orienteering members and we cannot afford to sustain a significant loss on the event so we need your support. We also have to bear in mind that the situation is still very uncertain and that significant travel restrictions or changes in levels in the local authority areas are still risks that could cause us to cancel at short notice.
However, we're optimistic and like you we're looking forward to a great week of competition in some great areas in wonderful areas of the world. We look forward to seeing most of you there.
Richard Oxlade (Event Coordinator & SOA President)
Dave Kershaw (Chair of the Scottish 6 Days Company)