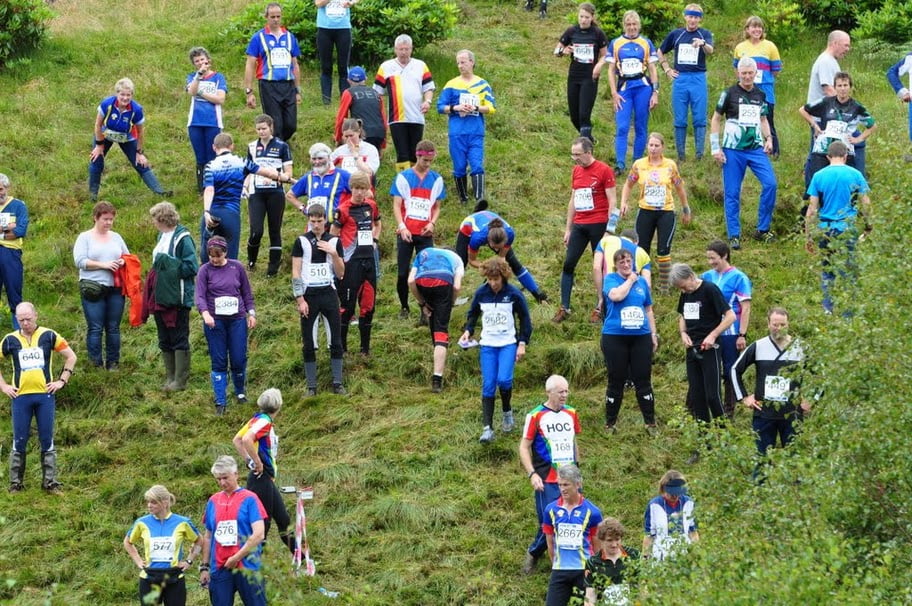 There are remote finishes on 5 of the 6 days.
On Day 2, the distances quoted are from the priority parking and toilets – the main parking is a further 2km away. The finish is 1km from the priority parking.
On Day 6 the routes to and from the starts & finishes follow paths and the longer lengths are needed to get competitors into the best terrain. Finding a location for Day 6 proved very difficult and we only managed to get access to Creag Meagaidh in the autumn. It is a superb location but the options for car parking / arena fields are very limited.
On other days walks from finishes are less than 500m.
The following age classes / colour-classes start at each start:
Red Start
Blue Start
Green Start
White Start
M16A
M18L
M20L
M21E
M21L
M35L
M40L
M45L
M50L
M55L
W21E
W21L
M18S
M20S
M21S
M35S
M40S
M45S
M50S
M55S
M60L
M65L
M70L
W16A
W18L
W20L
W21S
W35L
W40L
W45L
W50L
W55L
W60L
Green
L. Green
M14A
M16B
M60S
M65S
M70S
M75L
M75S
M80
M85
Green
L. Green
W14A
W16B
W18S
W20S
W35S
W40S
W45S
W50S
W55S
W60S
W65L
W65S
W70L
W70S
W75L
W75S
W80
W85
Orange
Yellow
White
M10A
M10B
M12A
M12B
M14B
Orange
Yellow
White
W10A
W10B
W12A
W12B
W14B
The distances and climbs to each of the starts each day are shown below:
| | | | | |
| --- | --- | --- | --- | --- |
| | Red Start | Blue Start | Green Start | White Start |
| Day 1 | 1.3km & 140m climb | 1.3km & 140m climb | 1.1km & 70m climb | 1.0km & 40m climb |
| Day 2 | 1.1km & 10m climb | 1.1km & 10m climb | 1.2km & 20m climb | 1.2km & 20m climb |
| Day 3 | 1.1km & 130m climb | 1.1km & 130m climb | 1.1km & 130m climb | 1.0km & 120m climb |
| Day 4 | 0.7km & 30m climb | 0.7km & 30m climb | 0.7km & 30m climb | 0.6km & 30m climb |
| Day 5 | 0.7km & 30m climb | 0.7km & 30m climb | 0.7km & 30m climb | 0.6km & 30m climb |
| Day 6 | 3.0km & 150m climb | 3.5km & 130m climb | 3.0km & 150m climb | 0.9km & 30m climb |