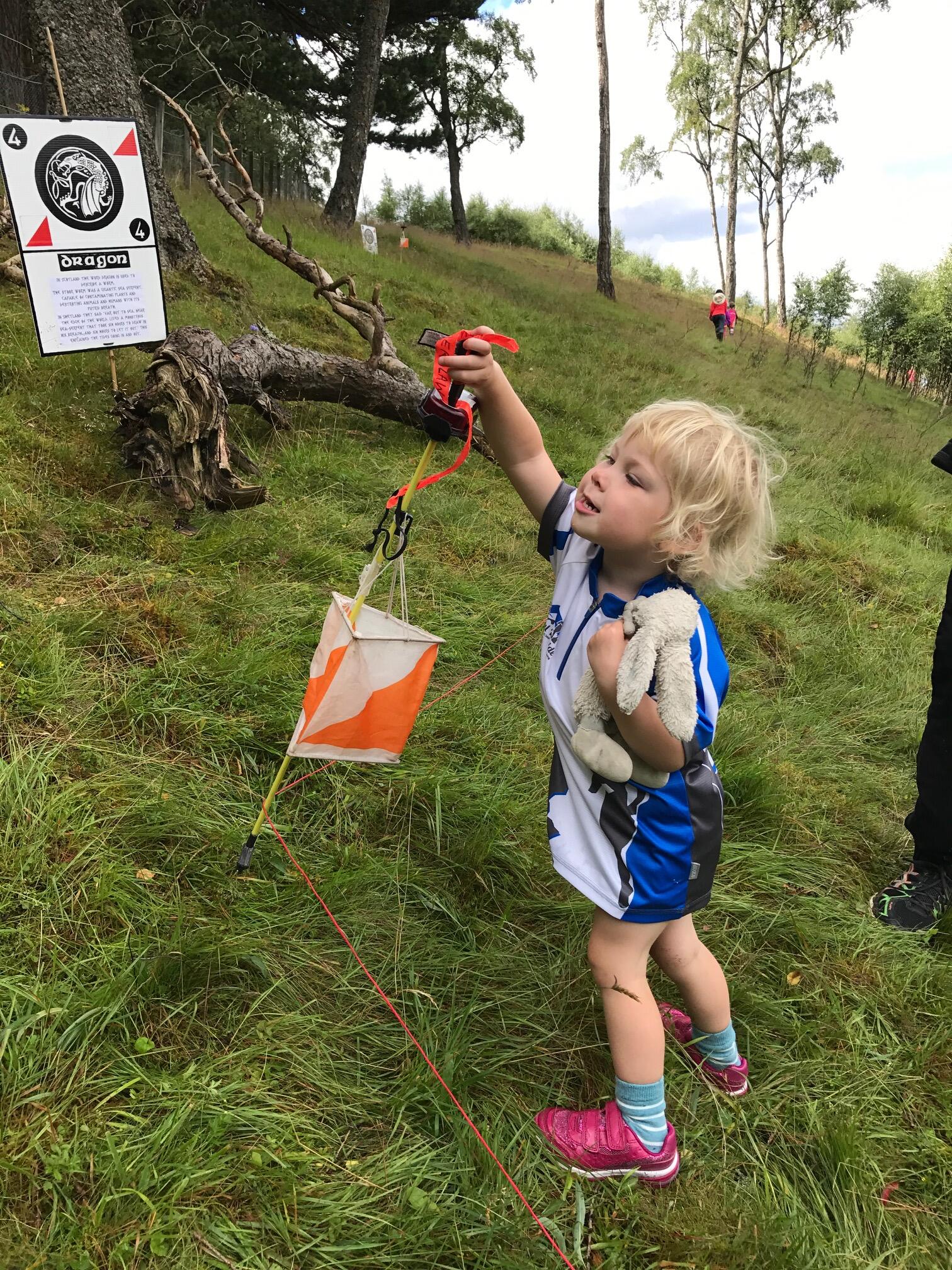 One of the highlights of the Scottish 6 Days for families with younger children is the string course. These are free activities where children complete a small themed orienteering course by following a string all the way round. They are specifically targeted at the under 10s, but there are no minimum (or indeed maximum!) age limits. Many children will have experienced their first string courses before they could walk!
Once again at Lochaber 2021 we will have both string and off-string (where the controls are slightly away from the string) courses available every day with colourful maps, a record card to complete with stickers over the week and all-important small prizes for completion each day. 
The string course is usually the most popular course of the whole 6 Days so we will need to make a few small changes this year with COVID restrictions in mind. To ease congestion we will not be using electronic punching and all string course competitors must be registered online (just once for the whole week) before starting their course. This can be done using the main entries system. 
Planning the string courses needs just as much attention as all the other courses and the planning is well under way, including coming up with some inventive themes for each day!
We look forward to welcoming you to all six of the Lochaber 2021 string courses!