Monday 31st July 2023
Today is a middle distance event and a World Ranking Event for M/W21E
Darnaway West was last used for a major event in 2015 when it hosted the WOC relay and day 4 of Highland 2015.
The area will be a delight to compete on – it is varied with many broadleaf areas (mainly beech) and a varying density of conifers (some regrowth which is thick and some well spaced pine). Underfoot varies as well from reasonably clean forest floor through to short grass, long grass and then heather and bilberry.
There is excellent contour detail – a myriad of knolls and depressions – with some paths, tracks and roads crossing the area.
Photo © valenta (cc-by-sa/2.0)
Day 2 is a middle distance event which brings you to an area last used for Highland 2015 and the WOC Relay.  With kind permission of The Earl of Moray and Darnaway Estates we are avoiding the Capercaillie restrictions and heading to the north western portion of Darnaway Forest.
Darnaway West is an area of runnable beech and open woodland, full of contour features and with an extensive path network and clay pigeon and archery ranges (not in use on our day!)
Gallery
A selection of images from the race area…
Important Information
Organising clubs:

Forth Valley Orienteers (FVO) supported by Loch Eck Orienteers (ECKO).

Organisers:

Jonathan Molloy (FVO) & Rona Molloy (FVO).

Planners:

Fraser Purves (FVO) & Finlo Cottier (ECKO).

Controllers:

Lynne Walker (BASOC) & Ross Lilley (ECKO).

Parking:

Field adjacent to Darnaway Forest / C10E / C11E unclassified roads to Conicavel.

Directions:

If travelling from Forres: Follow the A96 west towards Nairn out of Forres. After 2.4 miles turn left onto an unclassified road (Whitemire / Conicavel). After 0.8 miles turn right onto an unclassified road (Whitemire / Conicavel). After 1 mile at junction continue into parking field as directed.
If travelling from Nairn direction: Follow A96 and once through Brodie take the first right after 0.5 mile across the A96 onto an unclassified road (Whitemire / Conicavel). After 0.8 miles turn right onto an unclassified road (Whitemire / Conicavel). After 1 mile at junction continue into parking field as directed.

Arena:

Adjacent to parking.

Starts:

Red and Blue starts are co-located 700m from the arena.
The WRE elite start is adjacent to the Red and Blue starts and is a silent start.
Green and White starts are co-located 400m from the arena.

Terrain:

Runnable beech and open woodland.

Safety:

Runners may encounter archery and clay pigeon shooting equipment in one part of the forest.
There will be a drinks station provided in the forest for WRE competitors only.

Junior Courses:

TD1 and TD2 courses follow white tape where the routes are less clear.

Maps:

Base map from Lidar data supplied by the Scottish Orienteering Association.
Original Survey & Cartography: DOLM & Stirling Surveys (2014 & 2015).
Event updates: Trailmaps 2022-23.

Finish:

The finish for all courses is in the arena.
There will be a separate final control and run-in for WRE competitors.

String and Off-string Courses:

100m from the Arena, taking the same, marshalled road crossing from the Arena as used for the Red and Blue Starts.

Special Information:

Day 2 is part of the UK Orienteering League series and is a World Ranking Event for elite competitors only, who must read the separate WRE final details.

BOF Registration Number: 81095
Final Course Lengths
| | | | | | |
| --- | --- | --- | --- | --- | --- |
| Course | Class | Length (km) | Climb (m) | Map Scale | Start |
| 1 | M10B W10B | 1.0 | 15 | 1:7,500 | White |
| 2 | M10A M12B W10A W12B | 1.4 | 15 | 1:7,500 | White |
| 3 | W12A W14B | 2.3 | 20 | 1:7,500 | White |
| 4 | M12A M14B | 2.2 | 20 | 1:7,500 | White |
| 5 | W75S W85 | 2.3 | 25 | 1:7,500 | White |
| 6 | M85 W70S W80 | 2.3 | 25 | 1:7,500 | White |
| 7 | M75S M80 W65S W75L | 2.5 | 30 | 1:7,500 | White |
| 8 | White | 1.0 | 15 | 1:7,500 | White |
| 9 | Yellow | 1.4 | 15 | 1:7,500 | White |
| 10 | Orange | 2.2 | 25 | 1:7,500 | White |
| 14 | Light Green | 2.8 | 30 | 1:7,500 | Green |
| 15 | Green | 2.8 | 30 | 1:7,500 | Green |
| 16 | W14A W16B | 2.8 | 30 | 1:7,500 | Green |
| 17 | M14A M16B | 2.8 | 30 | 1:7,500 | Green |
| 18 | M70S W55S W60S W70L | 2.4 | 25 | 1:7,500 | Green |
| 19 | M65S W50S | 2.4 | 25 | 1:7,500 | Green |
| 20 | M75L W45S W65L | 2.8 | 30 | 1:7,500 | Green |
| 21 | M60S W40S | 2.9 | 30 | 1:7,500 | Green |
| 22 | W18S W20S W35S | 2.8 | 30 | 1:10,000 | Green |
| 23 | M55S W60L | 3.0 | 35 | 1:7,500 | Blue |
| 24 | M70L W55L | 3.3 | 35 | 1:7,500 | Blue |
| 25 | M18S W16A W21S | 3.3 | 35 | 1:10,000 | Blue |
| 26 | M50S | 3.4 | 40 | 1:7,500 | Blue |
| 27 | M45S W50L | 4.0 | 45 | 1:7,500 | Blue |
| 28 | M40S M65L | 4.0 | 45 | 1:7,500 | Blue |
| 29 | M20S M35S W45L | 4.0 | 45 | 1:7,500 | Blue |
| 30 | M60L W40L | 4.6 | 50 | 1:7,500 | Blue |
| 31 | M21S W18L W20L W35L | 4.9 | 55 | 1:10,000 | Blue |
| 34 | M16A W21L | 4.1 | 45 | 1:10,000 | Red |
| 35 | M55L | 4.5 | 50 | 1:7,500 | Red |
| 36 | M18L M50L | 4.7 | 50 | 1:7,500 | Red |
| 37 | M45L | 4.9 | 55 | 1:7,500 | Red |
| 38 | M40L | 5.4 | 60 | 1:10,000 | Red |
| 39 | M20L M21L M35L | 5.4 | 60 | 1:10,000 | Red |
| 40 | W21E | 4.9 | 55 | 1:10,000 | Red |
| 41 | M21E | 6.1 | 70 | 1:10,000 | Red |
---
Thanks to the landowners who have made today's event possible…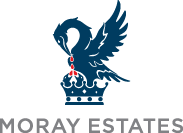 Moray Estates, Berryley
---