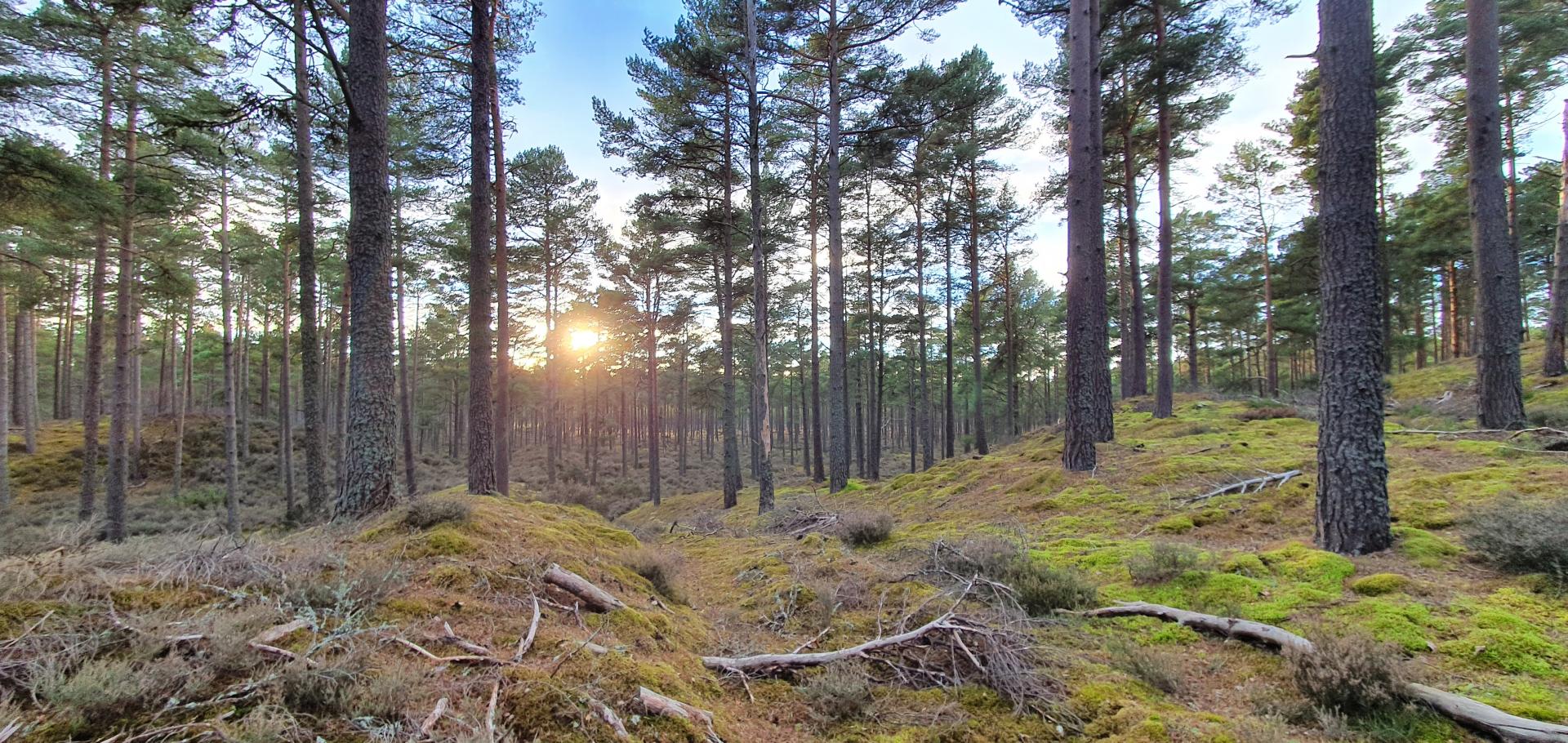 Today's results and links to RouteGadget etc. are available on the results site. Scanning the QR code on your map will also take you to the results pages online.
---
Well another great day today, even if the weather decided about lunchtime that we had seen a bit too much of the sunshine for now!  Fingers crossed that the weather forecast holds true and we are basking in sunshine tomorrow.
Thank you to Day 2 organisers and their team for their efforts in providing another great experience for all involved.  The World Ranking Event which ran alongside the normal 6 Day races went off without a hitch.  Some great courses in the lovely Darnaway beech forests after the technical dunes of Lossie Forest.
Thank you also to the Norwegian competitor who delayed their run to help an injured competitor near the white and green start.
The very talented Sammy Edwards recorded some drone footage of the arena yesterday and we think you'll agree that it was a great spectacle!
Day 1 Update:
A leg was voided from Course 21 and as Courses 20 and 22 had the same leg it has been decided that this leg will also be removed from Courses 20 and 22.
The parking team have asked us to remind everyone that all cars must be in the parking field by 12.30 and no cars will be allowed to leave the parking field before 12.30.  Please ensure this is complied with as it causes disruption to other traffic in the area and as the access to the parking field in Culbin is via a single track road will be strictly enforced.  Please also remember that for Days 3,4 and 5 campervans can not be accommodated in the parking fields and must be parked at Forres Academy with the bus to the event being used.  There will be no exceptions – no matter the size of the campervan – as the fields are softer and it is weight not size which is the issue.  The bus team are running a frequent service.
This event is all down to the amazing efforts of our volunteers.  Please remember that they deserve our gratitude no matter what may be going on in our own bubbles and should in all instances be treated with respect.  A little acknowledgement of the amazing efforts goes a long way to making events like this happen so we can all enjoy the delights of the Moray countryside.