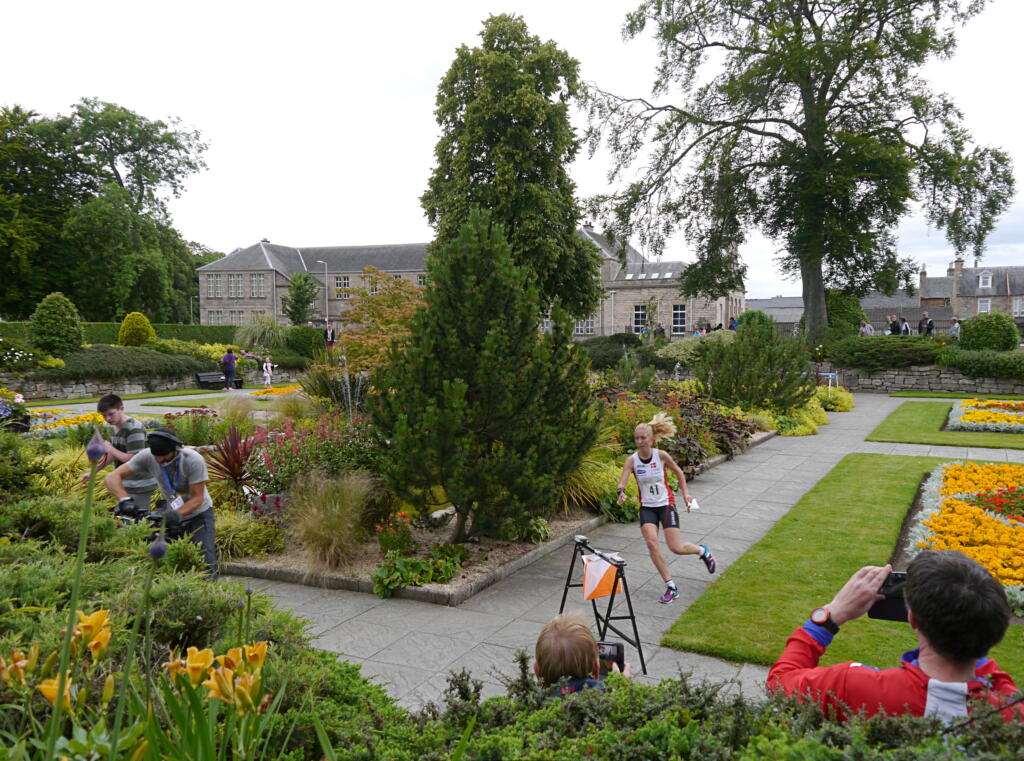 Today's results and links to RouteGadget etc. are available on the results site. Scanning the QR code on your map will also take you to the results pages online.
---
Well the sun continues to shine on Moray which made for a hot day to be using your rest day to hone your Trail Orienteering, Sprint and Mountain Bike Orienteering skills.  The timing allowed some to try and complete all three events!
The first event of the day was the Trail Orienteering in Roseisle.  The terrain around the event assembly at the main Forestry Land Scotland car park really lent itself to the event.  Over 100 competitors took part in the event where competitors started with a timed control (where the competitors had six kites in the terrain and two problems to resolve) and then moved onto Pre-O where the decision points must be marked on the map and at each control the correct kite of the five in terrain must be identified.  There were 19 controls to identify over a 2 kilometre route.  Thank you to Roger Scrutton, Anne Hickling and Rob Hickling and all their volunteers for putting on the event.
The second event of the day was the Sprint in Forres.  It was a fast and furious event with some tricky route choices.  The use of temporary barriers bemused many of the residents of Forres but the marshalls at the event did a great job of explaining what was going on.  Everyone was glad to see the event taking place and other than the loss of one SI unit on the junior courses the event went off without a hitch – although one member of the public did ask competitors to remember to look left and right before trying to cross the roads.  Thank you to Edinburgh University Orienteering Club and the other volunteers involved for putting on the event.
The last event of the day was the third and final Mountain Bike Orienteering Event of the week.  There were over 200 competitive rides for the three days and considered by organisers a huge success. Lots of competitors were trying the sport for the first time with some excellent courses planned with support from AYROC members.  There was a long distance event in Altyre (on the outskirts of Forres), a sprint event in Sanquhar woods and then tonight a middle distance in Quarry Woods outside Elgin.
Thank you to all involved in the organising the rest day activities.
On a final note, remember your cash tomorrow for buying some delicious treats from the traders tomorrow -the phone signal may not support your purchases – and remember campervans should be parked at Forres Academy as marshalls at the end of the access to the assembly who will turn you back to Forres.