Reserve your special limited edition ScotJOS Playing Cards to collect at the Scottish 6 Days – only £7.50 per pack. Each card features an extract of a map from a Scottish orienteering area.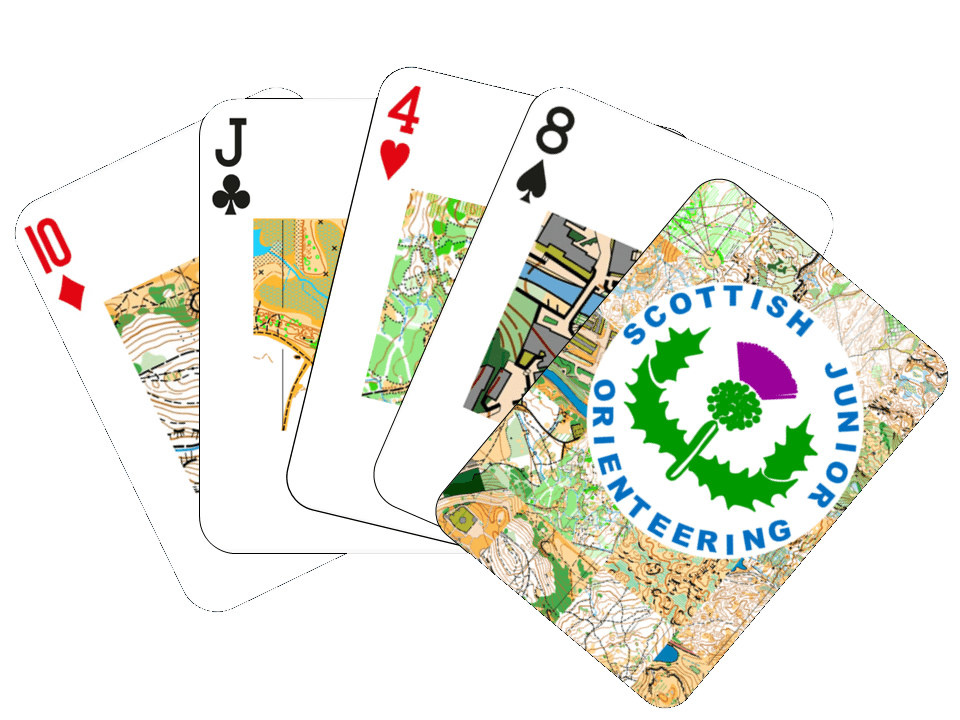 The cards are accompanied by a puzzle sheet for you to identify as many of the 52 areas as possible. Submit your answer sheet at the 6 Days and be in with the chance of winning a special prize.
The Scottish Junior Orienteering Squad (ScotJOS) provides a coaching and development programme for young Scottish orienteers from M/W14–18, who show talent in the sport and commitment to improve their performance.
The squad is selective, to focus resources on those who show potential to be top performers at national level in the future. The annual programme, co-ordinated by the Lead Coach, includes a number of coaching weekends taking advantage of the wealth of orienteering areas we have across Scotland. The selection policy is published each Autumn with the squad calendar running from October through to the following September.
Please complete the order form to reserve your pack and don't miss out! There will also be some stock available on Saturday at the event centre and at the Information Tent each day. All proceeds go towards supporting ScotJOS training.