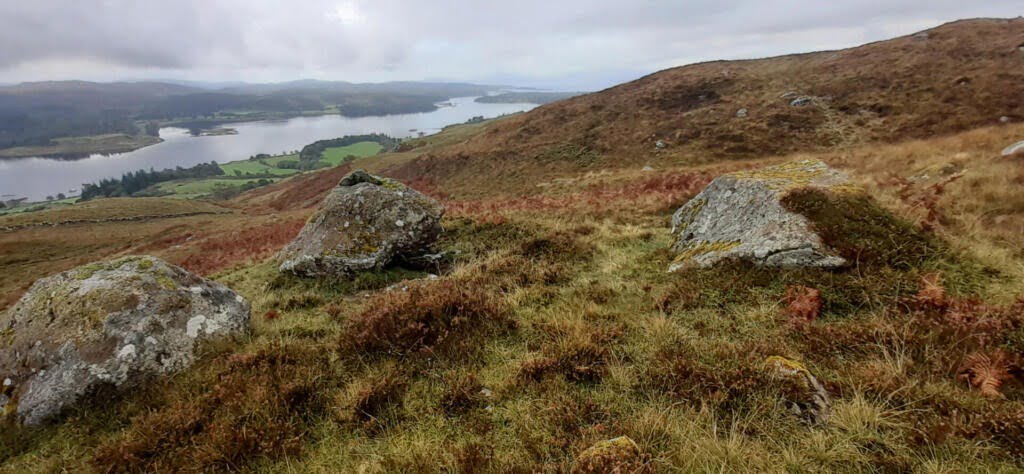 Today's results and links to RouteGadget etc. are available on the results site.
---
Day 1 of Lochaber 2021 got off to the perfect start – blue skies, a dry parking field and the event services area neatly laid out ready for the day teams to take over their various key roles.  Ardchattan was previously used as the last day of the Scottish 6 Days in 2011 so it was a fairly safe bet that nearly all competitors had moved on a couple of age groupings and would not be familiar with where the 2021 courses might go.  Just a few weeks ago staging the event seemed unlikely so it was very satisfying from the Organisational Team's point of view that this opener went so well – despite the bare bones approach it still felt like a major holiday event and we appreciate that competitors respected our wishes to maintain appropriate social distancing.  We appreciated everyone who spoke to us to thank us for going ahead on the 2 x 3 Day format.
Ardchattan was over the county line in Argyll & Bute Council, and their support in permitting the event to go ahead was very welcome. Max Carcas led the volunteers from Interlopers, Tayside Orienteers and Edinburgh University Orienteering Club – you couldn't wish for a better band of control collectors.  Out in the terrain the upper slopes had subtle contour features and indistinct marshes and though there seemed to be a lot of boulders only those meeting the statutory 1 metre plus height had been included – not easy to distinguish until you were standing next to a boulder.  The lower slopes were more complex, with the occasional wooded valley and in places extensive bracken and a good crop of Scottish thistles.
Accessing the start of the string course was very challenging – well done to all the young ones (and pushchair pushers) for making it to the start line.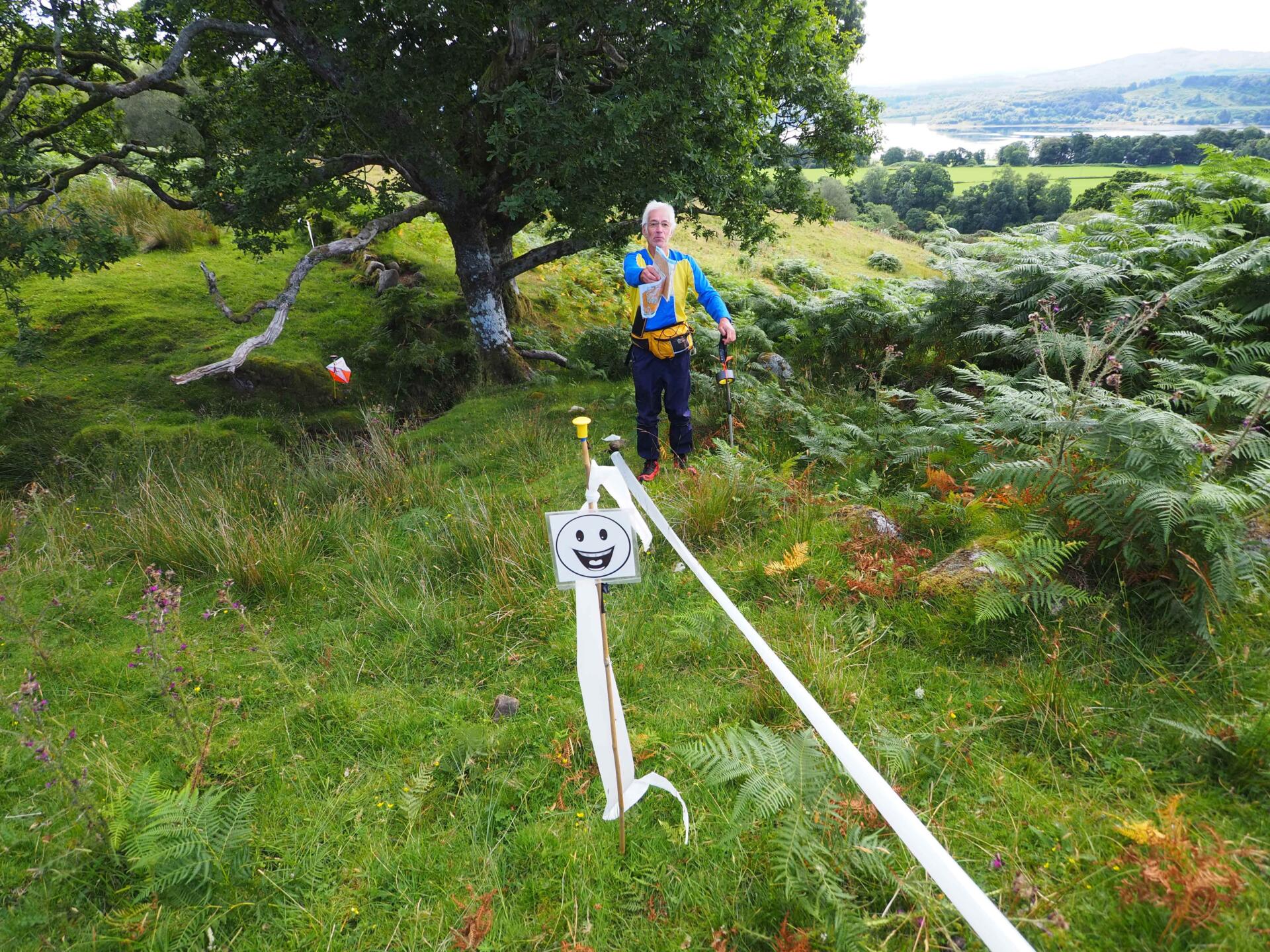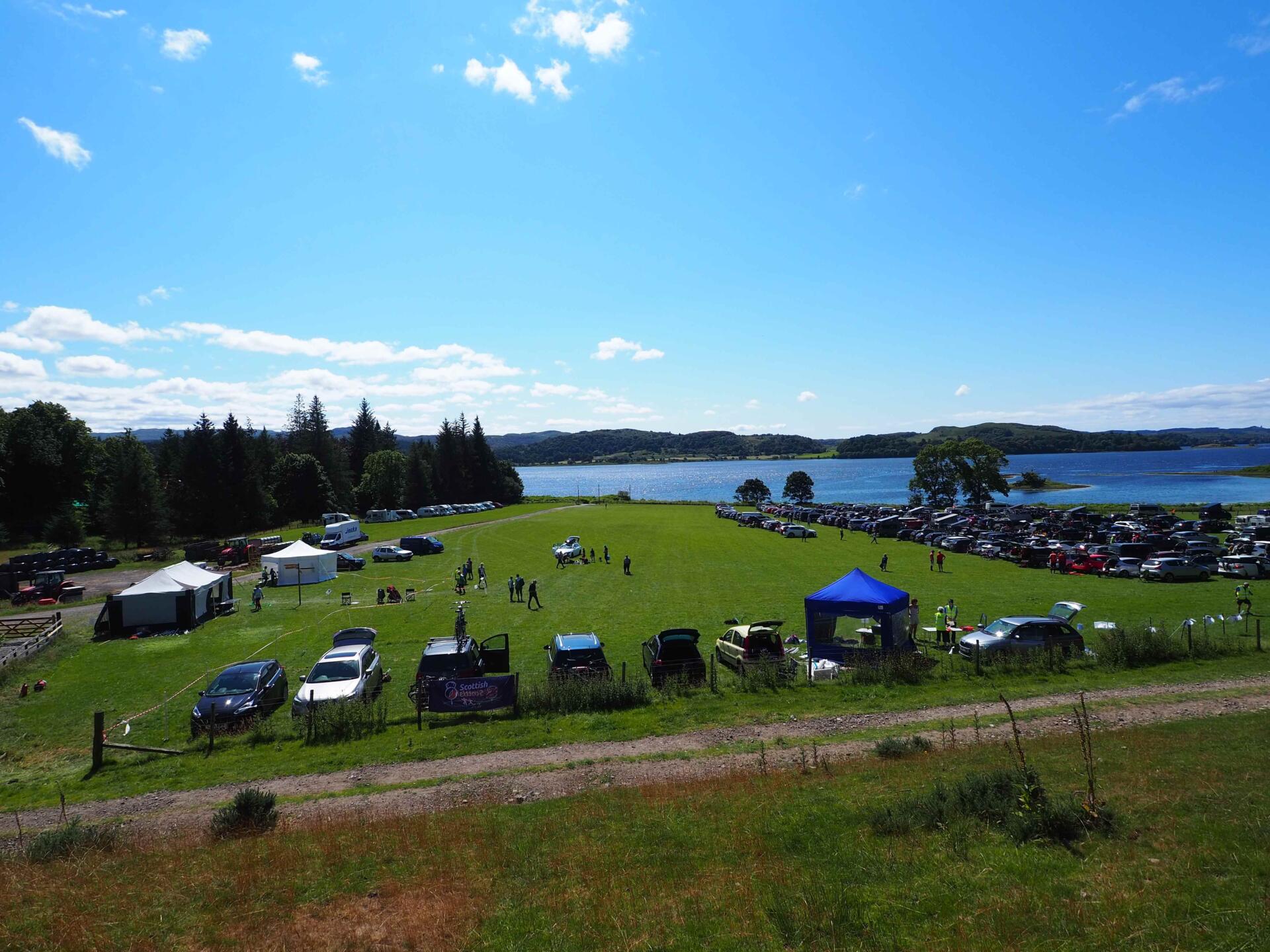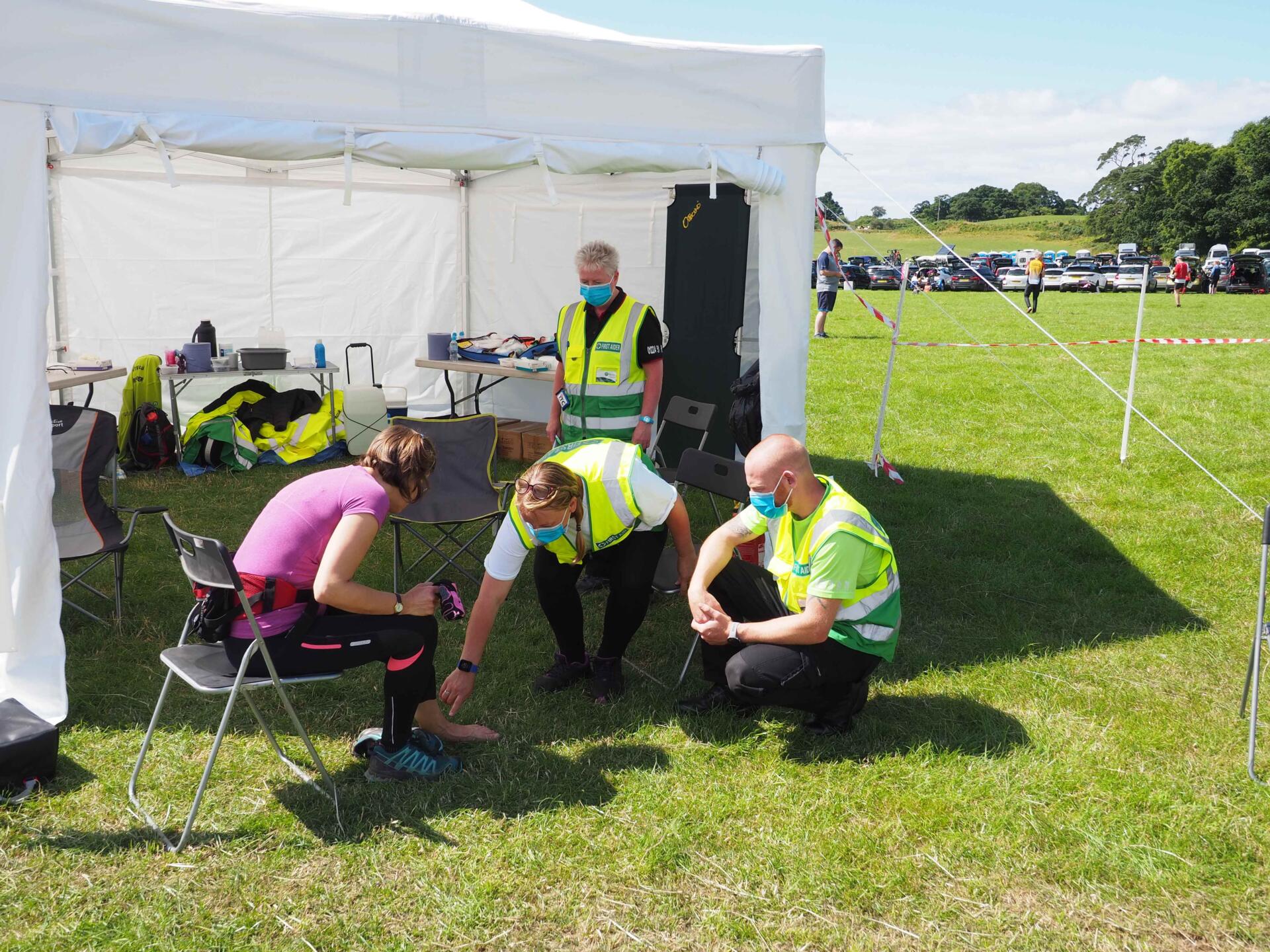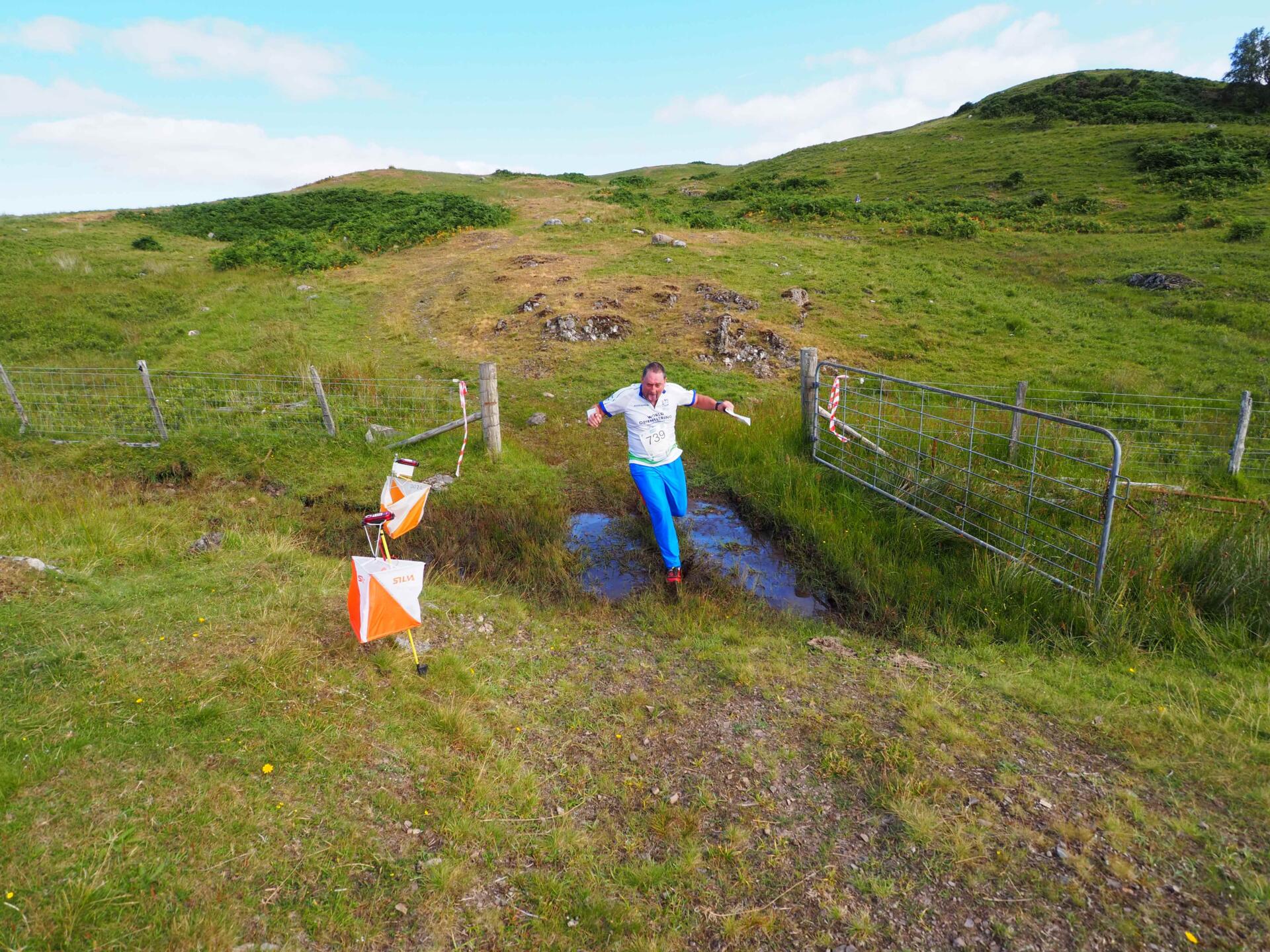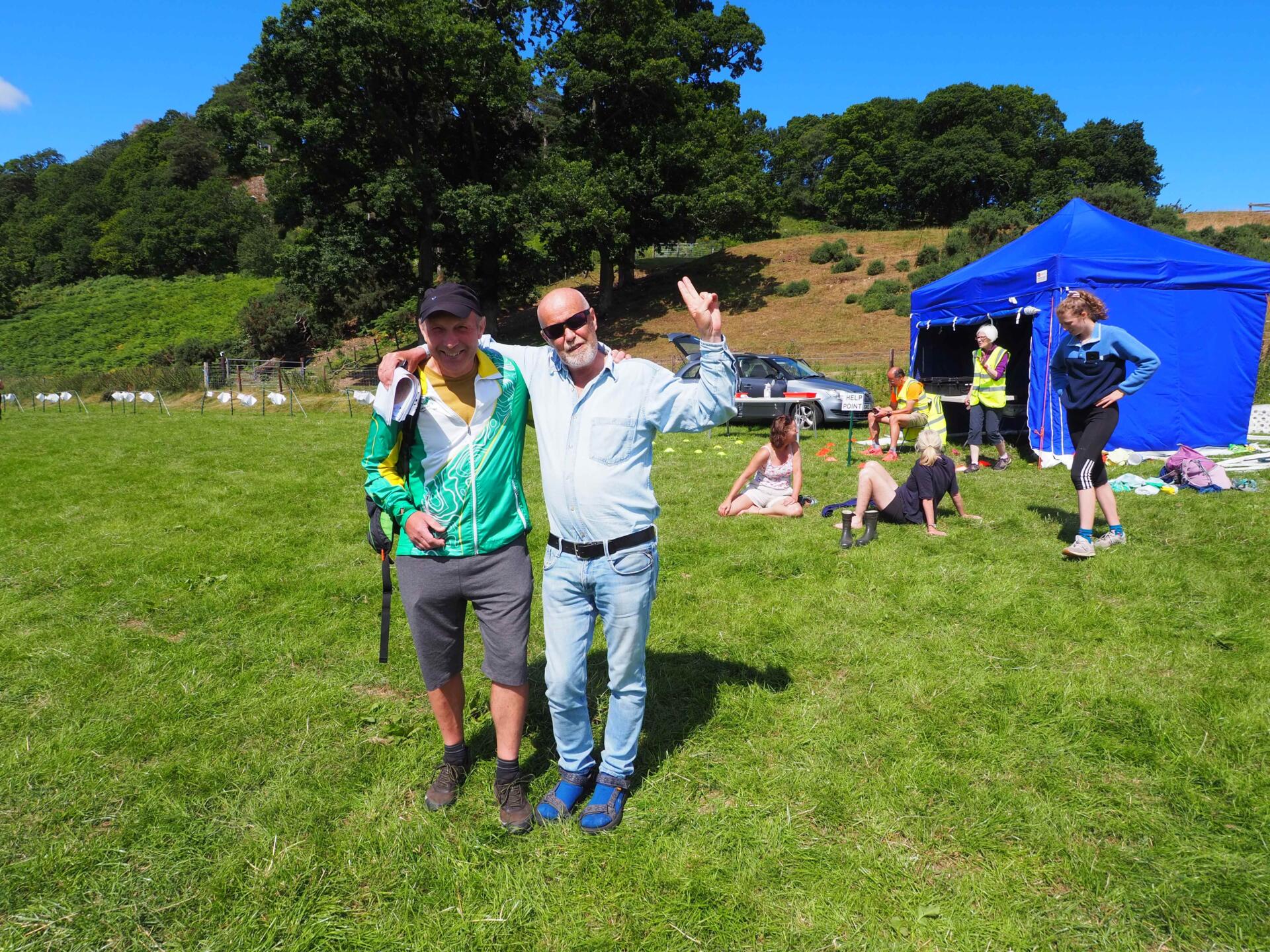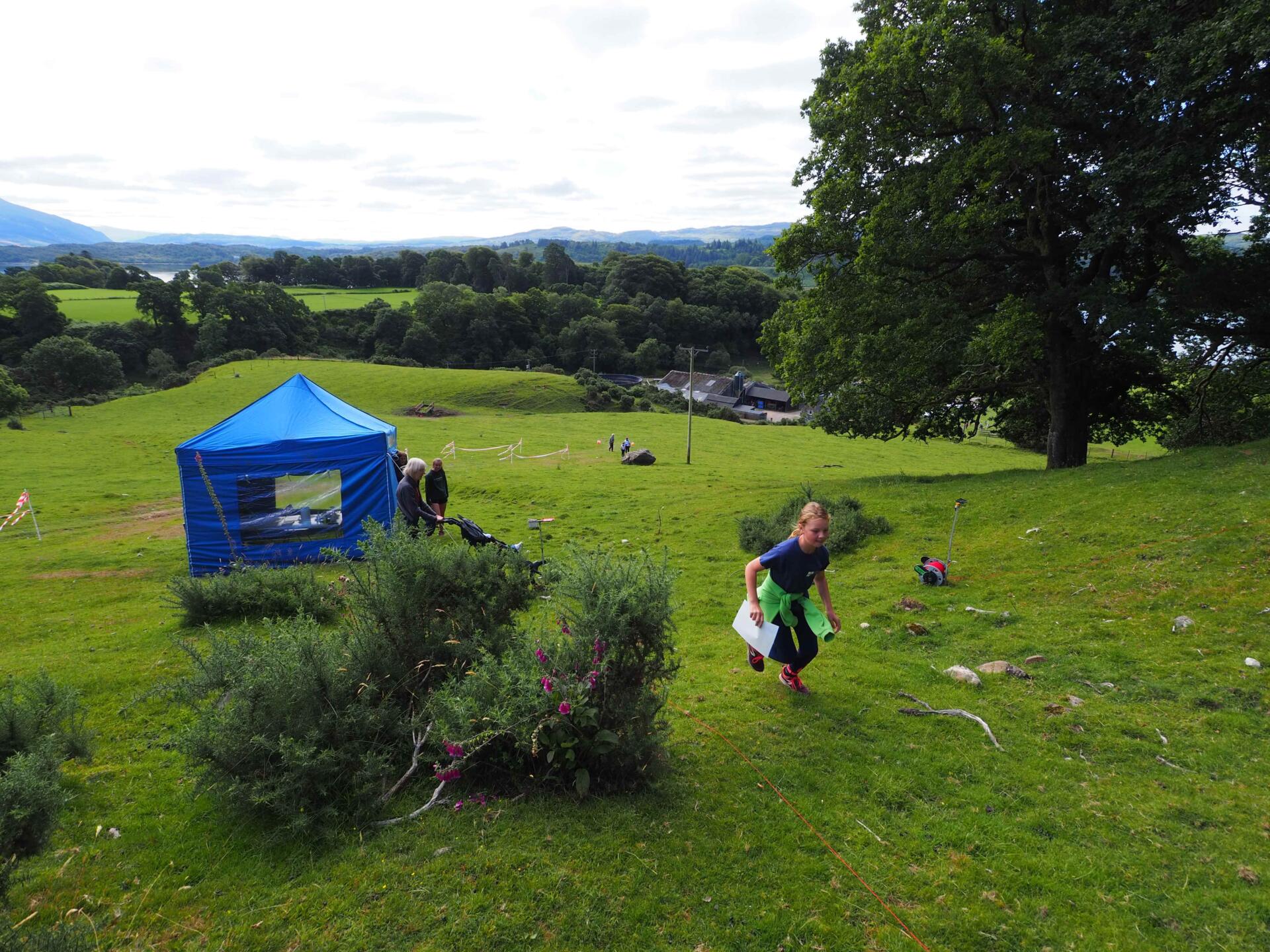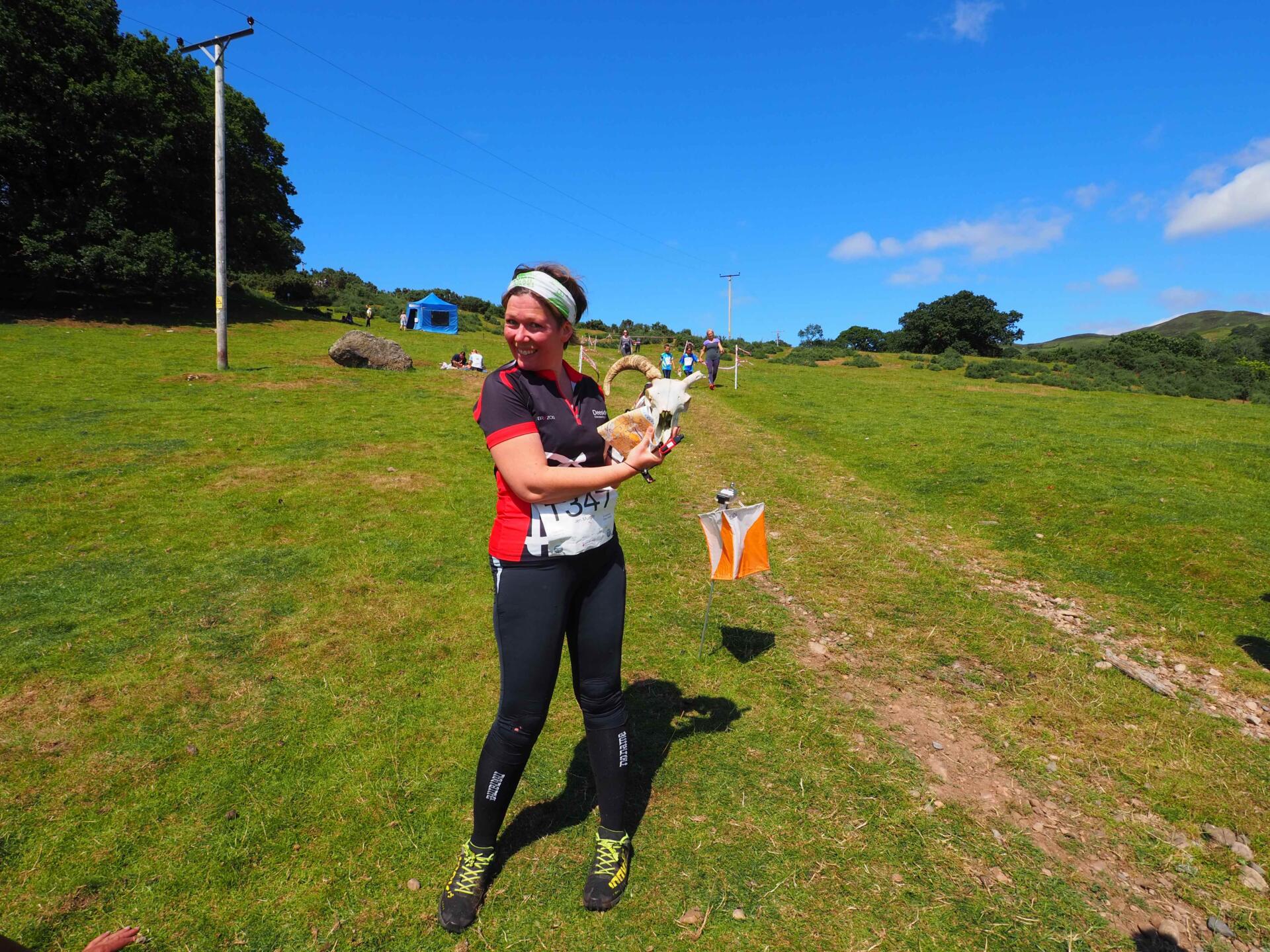 Last minute problems included some cows that came unexpectedly into calf and thanks also go to the volunteers manning the gates – upland and lowland flocks of sheep had to be prevented from getting mixed up.  Day 2 promises more trees but some well-manicured fairways on Fort William Golf Course.  Remember to keep off the greens!